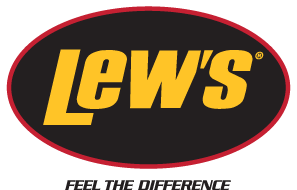 Springfield Mo (1/7/19)
The very popular Lew's High School Grant Program will once again be taking applications for the 2019 grant season starting on Monday January 7th. For the third straight year the Lew's corporation will strive to put quality rods and reels in the hands of young High School aged anglers across the country through their ever-popular High School Grant Program. The intent of this great program is to foster and motivate the growth of the sport through these four key objectives.
1. Growing the sport of recreational fishing
2. Showcasing high school fishing as a valued educational activity
3. Elevating the visibility of youth fishing in the local community
4. Instilling conservation awareness through best practices
There are three levels of grant awards that are based on the size of the club, club activity, willingness to promote the sport as well as conservation and the Keep America Fishing initiative.
The Program is administered for Lew's by the Future Fisherman Foundation a 501(C)3 Non-Profit who's mission is to "Ensure the Future of Fishing".
"We are once again thrilled to partner with the Lew's/ Strike King team to promote the High School Grant Program" stated F3 Executive Director Mark Gintert. "This program has helped well over 200 High School teams grow their respective clubs as well as the awareness of the benefits of High School Fishing" added Gintert.
Interested applicants can apply at either the Lews.com website or the futurefisherman.org site where they can find the Lew's Grant Program link highlighted in red on the right side of the page.
About the Future Fisherman Foundation
Established in 1986, the Future Fisherman Foundation (F3) unites the sportfishing industry and a nationwide network of state outdoor educators, national conservation groups, youth organizations and other educators dedicated to introducing America's youth to angling, conservation and the outdoors lifestyle. The Future Fisherman Foundation (F3) operates under The Bass Federation (TBF) umbrella of companies and is the official education arm of TBF. For more info visit futurefisherman.org.